<! COMMENT: this next bit is the Title>
Reading Friends of the Earth
Our January 2018 Meeting will be at RISC at 8:00 pm on Wednesday January 10th. It will be a general meeting, including East Reading Mass Rapid Transit and revision of Reading Plan.
Our February 2018 Meeting will be at RISC at 8:00 pm on Wednesday February 14th. It will be a general meeting, topics by e-mail.
Our Latest Newsletter is available on this link.
Other recent newsletters are available from this index
Contact us at info"at"readingfoe.org.uk
National Friends of the Earth website is www.foe.co.uk
Greater Reading Environmental Network (GREN) website is www.gren.org.uk
Reading Climate Action website is http://www.readingclimateaction.org.uk/ It gives access to Reading Climate Change Strategy, Action Plan, and opportunities for individuals,organisations and businesses.
***********************************************************************
Clean Air Everywhere - In Reading.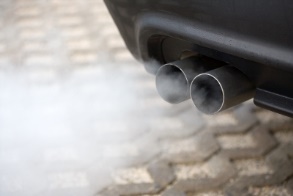 Our Clean Air Everywhere - In Reading petition was presented to the Council on November 22nd at the SEPT Committee Meeting by Enrico Petrucco. By the meeting we had accrued over 400 signatures - around 250 on paper and 150 on-line. Thanks to everyone who signed, helped to collect signatures, and came to support us at the meeting.
The petition is on-line at https://tinyurl.com/cleanair4rdg.
Our Press Release about the presentation, with pictures and a link to the video coverage, is at Petition_Presentation_to_Cllrs_PR.
The speaker's notes for the presentation are at SEPT Presentation notes.
Our Campaign against M4 Widening web-page is www.readingfoe.org.uk/m4. Sadly the government has given permission for this to go ahead. A presentation giving a summary of impacts on safety, climate change, congestion, air quality and noise is at Impacts of Smart M4.
Campaigning against Barclays support for fracking - with Berkshire Greenpeace - October 2016.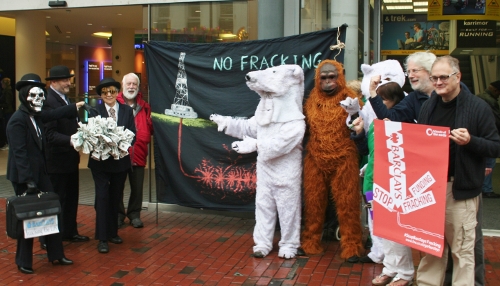 Press release describing the event is on this link.
***********************************************************************
Response to Reading Air Quality Strategy Consultation In January 2016 we responded to Reading's consultation on an update to its Air Quality Strategy. Our response expressed disappointment that it contains no detail of how bad the situation is at present, no estimates of future levels of pollution, and no analysis of the proposed actions to show whether they will be successful … so it's hard to tell what should be done and where. Our full response is on this link.
Response to Reading Waste Minimisation Strategy Consultation In February 2015 we responded to Reading's consultation on its Waste Minimisation Strategy. Our response emphasised the importance of reducing the amount of waste created and the climate change arguments for keeping biodegradeable material out of landfill. We recommended the Council should give serious consideration to anaerobic digestion (AD) for food waste and called for evidence to be made available on the environmental impacts of current and proposed methods of waste management. Our full response is on this link.
BeeCause Progress
This summer we ran stalls at events: collecting petition signatures against pesticides; publicising the Great British Bee Count; and giving out advice on how people can help Bees in their gardens.
In 2015 we were happy to see that Earley Town Council had created a Bee World at a site we identified at Saffron Close in Wokingham Road.
Here is 'Fuzzy Bee' finding the flowers in Christchurch Meadows.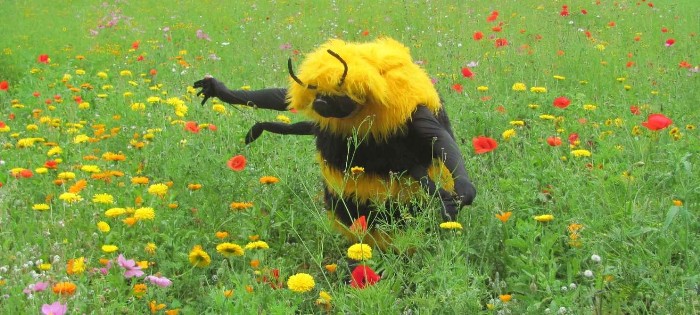 ***********************************************************************
Green Jobs Flashmob
We had good local press coverage for our Flashmob for Green Jobs on Saturday 13th October 2012 - many thanks to everyone who braved the rain and especially to the Greenpeace Polar Bear who really helped to get attention from press and public! Doug's great video - with sound-track from Seize the Day - can be seen on this link.
Here is a still (Photo: Anne Booth) of the bear calmly putting the case against the Chancellor's proposals to continue to burn unabated gas until 2030 and to give tax breaks to 'fracking' for natural gas extraction.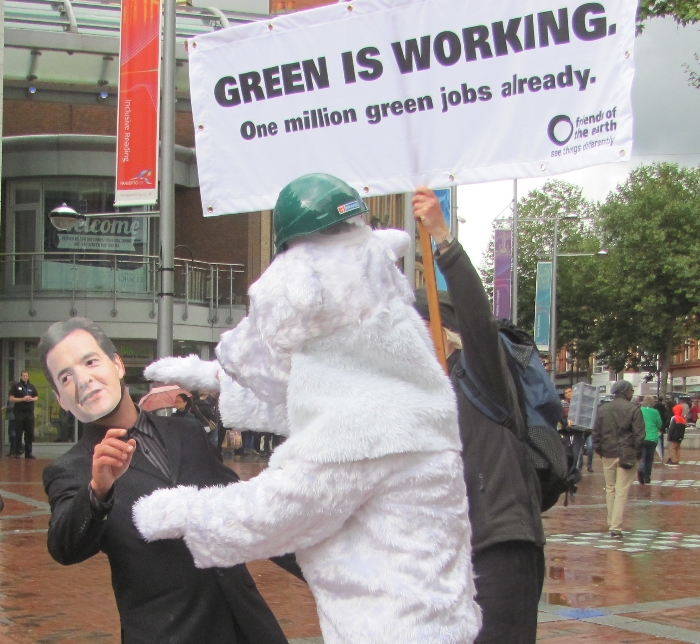 ***********************************************************************
Development in South Reading
Reading's Planning Committee has accepted an application to devote the 'Brewery' site entirely to warehousing - now being built for Tesco. Despite our efforts they haven't found room for a wind turbine or a bus terminal and they don't propose to install any solar panels or a rail link from the Basingstoke line.
Documents relating to redevelopment of the 'Brewery' and 'Worton Grange' sites including responses to the 'Sites and Detailed Policies Document' are available on this link
***********************************************************************
Reading's Transport Issues
Our comments on Reading's draft Local Transport Plan are on this link
A document dating from 2008 discussing the then proposed (and now abandoned) change to a one-way IDR is on this link
***********************************************************************